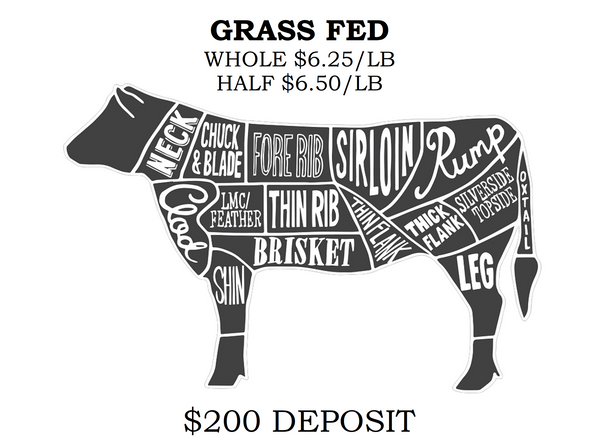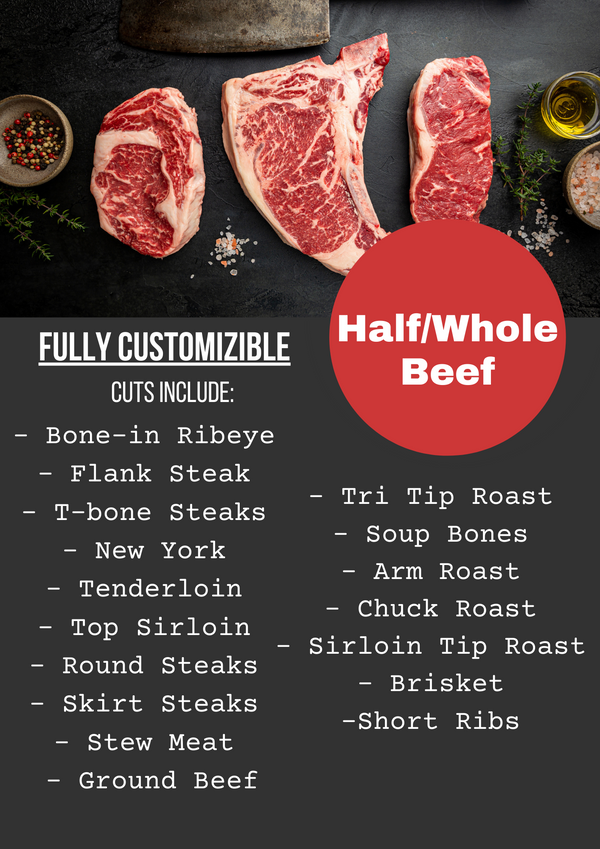 WHOLE BEEF  $6.25/lb.        HALF BEEF $6.50/lb.             *price per pound on hanging weight
Now offering 100% grass fed beef shares!
*PLEASE NOTE* Grass finished beef will have a more mineral heavy taste that you may not be used to. Often described as a "gamier" flavor compared to grain finished beef. However, their all grass diet makes for higher nutritional value with higher Omega 3, more beneficial minerals, and antioxidant vitamins.
Please complete and submit the form below before payment. Once we have received the deposit, we will reach out to you with the animal details and a pickup date!