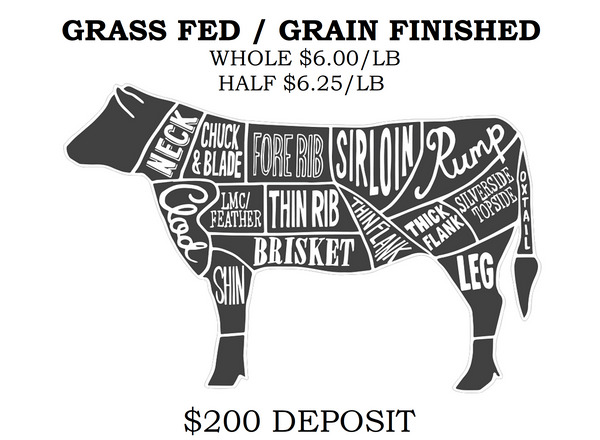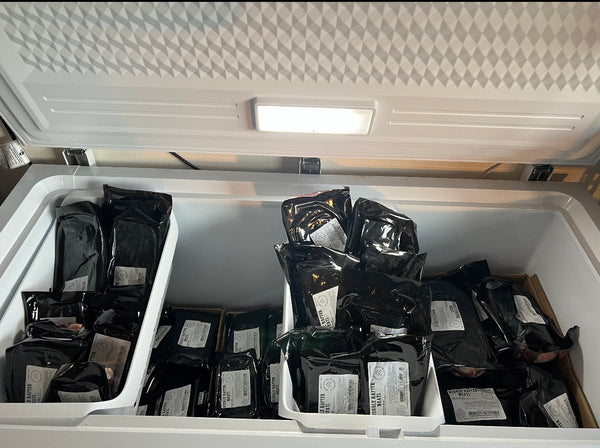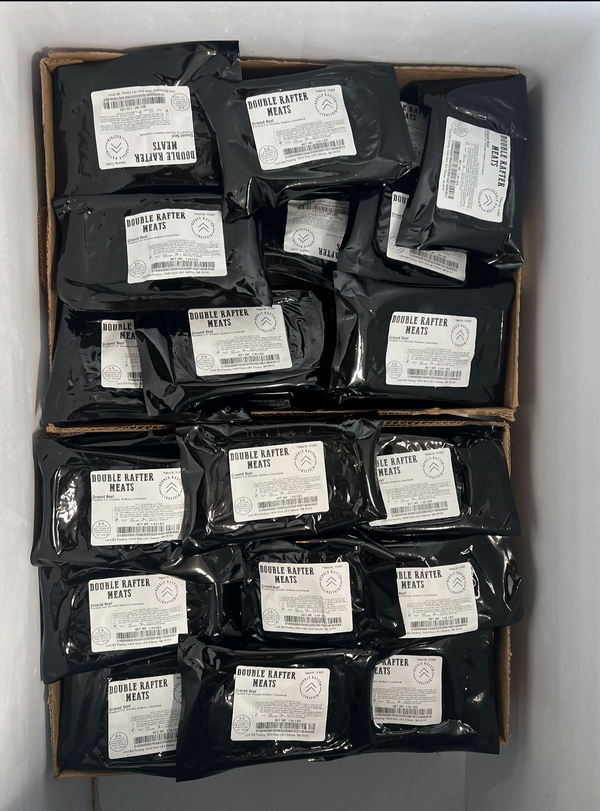 ON SALE:
WHOLE BEEF $6.00/lb.           HALF BEEF $6.25/lb.            *price per pound on hanging weight
Please complete and submit the form below before payment. Once we have received the deposit, we will reach out to you with the animal details and a pickup date!
More Information:                                                                                                                                                          The hanging weight of our cows is usually between 700-900 lbs. When purchasing a half, each cut (steaks, roasts, etc.) is divided when butchered to make sure every order contains an even distribution of cuts. Please look over our order sheet or visit FAQS for more details!